Another set of cards for our final hours of our Wildwood Tales Kickstarter update! If you haven't yet, now is the time to jump on board and not only get the new expansion, but also the best shard value ever for our mobile apps (iOS / Android)!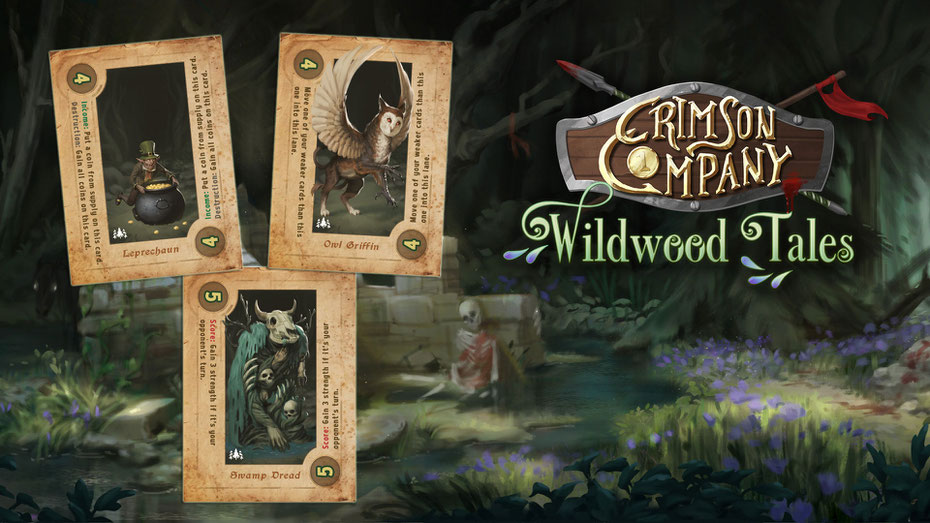 Let the money build up with the Leprechaun - Income: Put a coin from supply on this card. Destruction: Gain all coins on this card.
Close out lanes with the Owl Griffin - Move one of your weaker cards than this one into this lane.
Make your opponent think twice about scoring a lane with the Swamp Dread - Score: Gain 3 strength if it's your opponent's turn.