Today we would like to pick your brains a little about possible settings for a new Crimson Company expansion!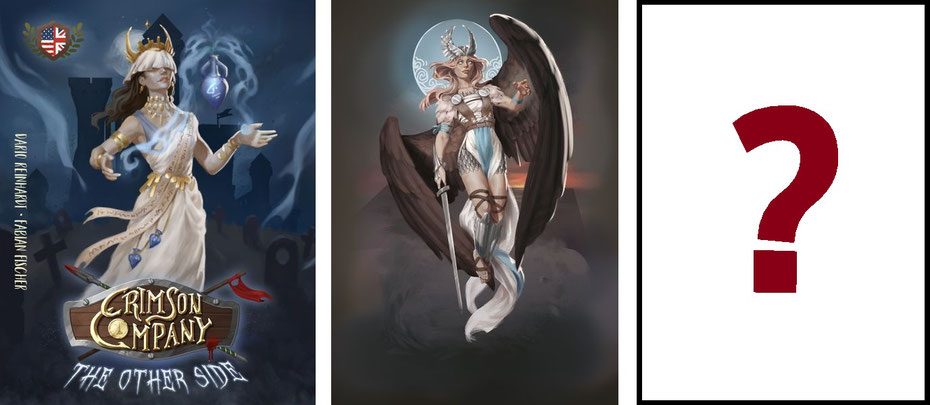 After visiting the realm between life and death with "The Other Side" and putting our spin on Norse mythology with "Ragnarok", we're exploring totally new ideas at the moment!
We collected some thoughts already regarding the expansion's setting and a whole bunch of new card effects but your input throughout previous Kickstarter campaigns and in our Discord has always been extremely helpful. We really enjoy not just making this game for you, but also together with you!
So please feel free to share your thoughts and ideas in the comments below or anywhere else where you can get a hold of us! Here are a few questions to get your started:
What kind of setting/world would you like to see a Crimson Company expansion in?
Do you have any ideas for interesting new card effects?
Are there any gameplay mechanisms you think are missing from the game so far?
We're looking forward to your ideas!