In our latest Kickstarter update we already introduced the Boar, Dragon Hatchling and King Toad - and with them the new "Buried" keyword which brings card into play face-down, allowing you to save potentially very powerful effects for a later point in the match.
Today we're showing you three more cards included in the Wildwood Tales expansion of 27 brand-new cards in total!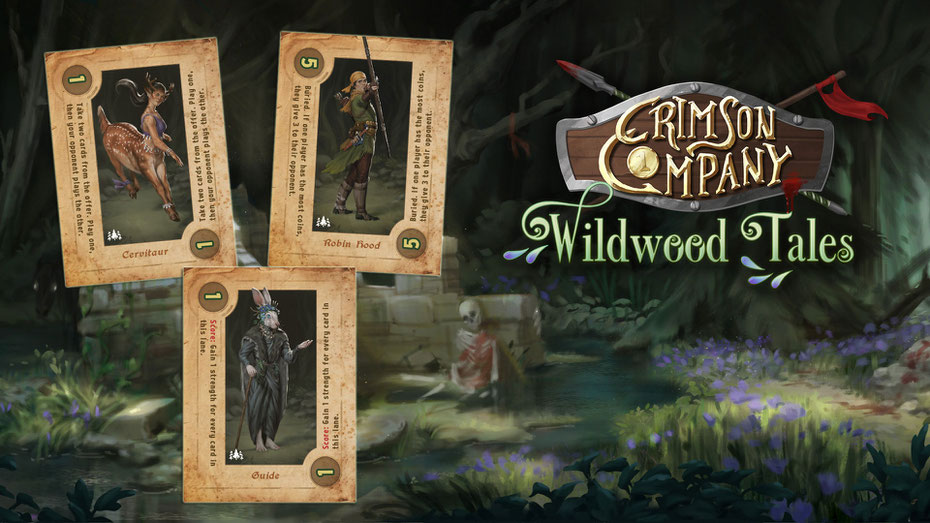 Cervitaur: Take two cards from the offer. Play one, then your opponent plays the other.
Robin Hood: Buried. If one player has the most coins, they give 3 to their opponent.
Guide: Score: Gain 1 strength for every card in this lane.